Elena Del Carratore
Brand assistant
Brand assistant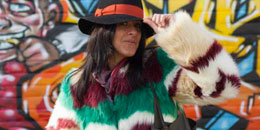 After her university studies Elena, together with her brother Alessandro, attended the style and modeling course at the Cercal school founded by Sergio Rossi in Emilia Romagna in Italy,
Elena joined the company as creative mind and trend forecaster.
It creates collections for clothing brands, collaborates with stylists, offers its own support, from research to creation to product engineering, in order to satisfy and support the specific needs of each customer.
Trend forecaster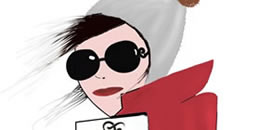 "Knowing how to transform and shape an idea in an article, in the collection and project means understanding the needs of the customer, knowing the trends and knowing how to draw from their own research and experiences ..." From an early age I enjoyed cutting out newspaper pages and paste them by composing new figures "scenarios" ... those that today we call mood, I used to create and propose mini paper models for my imaginary customers ... ".
I love: traveling, observing, studying, searching, creating, I am always looking for something "tantalizing" what I often express and I am describing through my personal gesture, rubbing the four fingers on the fingertip of the thumb and on the palm of the relative hand "; tantalizing for me is that rare essentiality that makes the object unique, "alive", "lively" "expressive" and "communicative".
Elena, in addition to being the commercial mind, is in charge of the style and research department of the shoe factory, collaborates with various fashion designers for research, design and development of their personal collections, from 2000 to 2008 she created the collection for the women's line of the shoe factory , and today has a new project for his company in ferment.
Public relation manager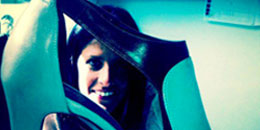 "Travel Research and Contacts weave the web of my continuous work and collaboration",
Elena is in charge of the style office and also researches and takes care of the shoe's commercial strategies.